In the heart of Wassenaar to the North of the Hague lies an extraordinary private estate/museum.  Opened  just six years ago, it houses world class contemporary art by artists including Damien Hirst, Ai Weiwei and Bridget Riley.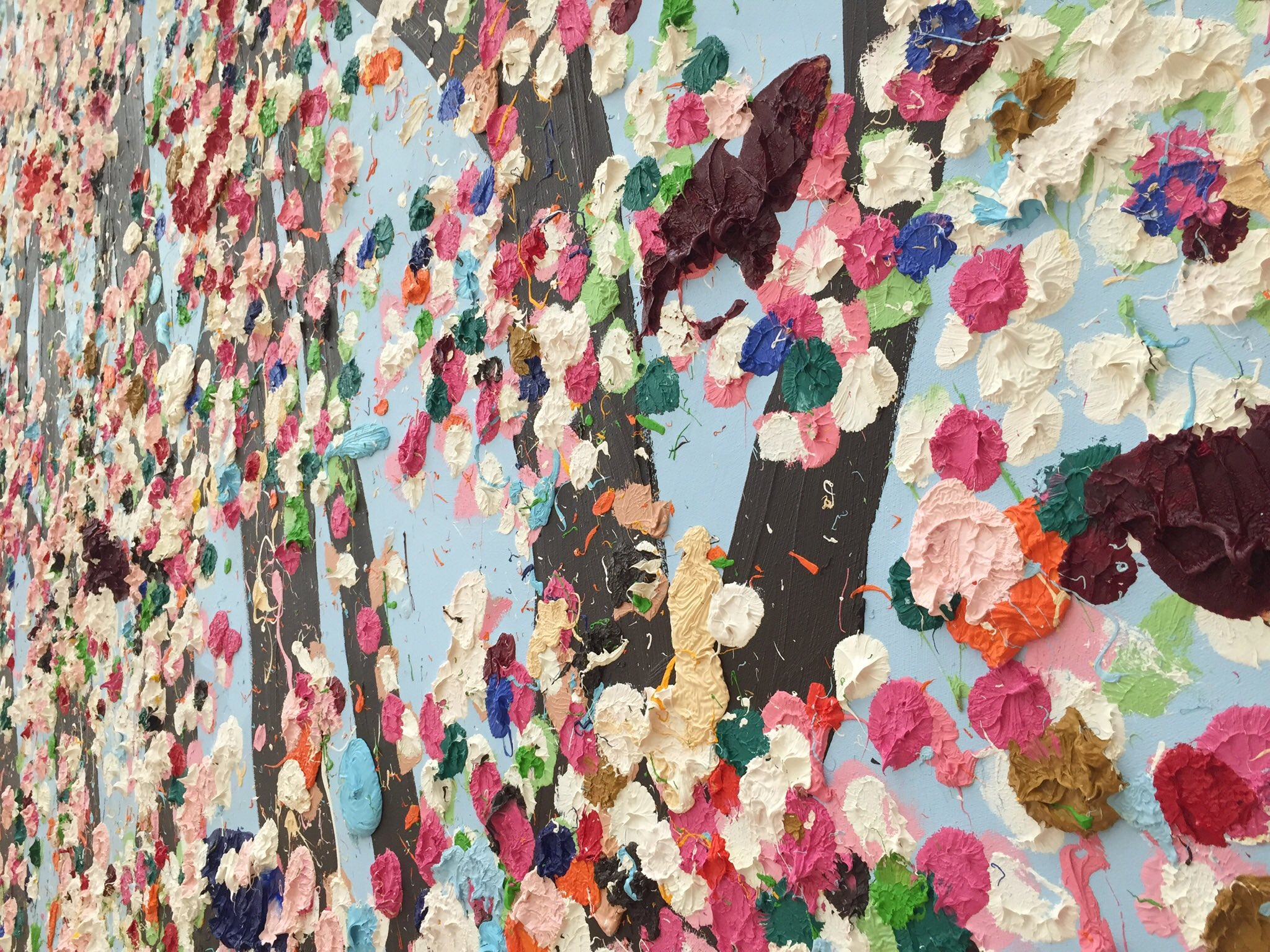 The museum was built to display the pieces from Dutch businessman Joop van Caldenborgh's vast private collection and the result is staggering.
Here, art, architecture and nature coming together in a breathtaking environment which also offers exceptional temporary exhibitions.  On our last visit we were lucky enough to enjoy 'Picasso-Giacometti' which featured the largest set of Picasso's I've ever seen in one place outside of Paris.  Later this year Antony Gormley will take over the museum and estate for a major retrospective called GROUND.
But even the exhibitions without headline names are stunning.  We thoroughly enjoyed 'Listen to Your Eyes' in which the museum founder had curated a selection of his favourites from amongst the hundreds contemporary works he has spent the past six decades collecting.
The permanent exhibits are worth the visit alone.  For kids, four installations in particular: Richard Serra's enormous steel sculpture (perfect for exploring and hiding inside); Maurizio Cattelan's tiny elevators and, in perfect contrast Ron Mueck's hyperrealistic giant humans.  Best of all children big and small can't get enough of Leandro Erlich's Swimming Pool which allows visitors to walk inside without getting wet.
For me the building is as magnificent as the art.  Huge windows look out over the stunning estate making nature the greatest artwork of all.
A short walk from the estate is the Clingenbosch estate, also owned by Caldenborgh which offers guided tours of the sculpture garden once a week which includes pieces by Henry Moore and Jeff Koons.  For those who want to stay at Voorlinden, the gardens have smaller statues including a protytpe for Gormley's Angel of the North as well as forests that stretch to the Wassenaar dunes from which you can see the North Sea.  Near the museum building is a restaurant and Summer 'safari tent'.  The lovely restaurant was packed on our visit and we had to give it a miss – sadly reservations are not possible in advance.  Dogs on leads are welcome on the estate.
Voorlinden is starting to carve out an International reputation for excellence.  Along with the incredible Kröller-Müller Museum in Otterlo its a must visit for art lovers visiting The Netherlands.